Web Standards and the Emerging Decentralized ID Stack
Check out this twitter list I made for identity related standards development bodies.
Why Engage with Standards?

too many people complain about problems but don't step to Fix It!. There are certainly a lot of flawed standards – but they make interoperability possible – not perfect – but possible. If you haven't used them then you have no right to complain that they are too complex, too simple (even in the same standard) or too domain specific – or any of the other rants and raves that go on.

If you're willing to put up with a lot of work for incremental improvements then step up and join a standard. Whether that is a (relatively) fast moving standard group like OASIS (www.oasis-open.org) or a slower but more international group like ISO you will learn. You'll also benefit from working with experts. These experts donate their time and are more than happy to provide ideas, guidance, and leadership.

Who Are the Identerati? - ForgeRock

You're familiar with digital identity standards like OpenID Connect, OAuth, and User-Managed Access, fundamental elements of privacy and security on the internet. But have you ever wondered how they came to be? A lot of work on these protocols went on (and goes on) behind the scenes at the Internet Identity Workshop (IIW), a bi-annual gathering of identity experts where we work on improving the identity systems that make the web run. It's a great event that's flown under the radar, so I'm excited to share a new documentary on IIW, "Not Just Who They Say We Are: Claiming our identity on the Internet". This short film shines a light on the stealth community of "Identerati" at IIW that are defining and refining digital identity.

Manifesto: Rules for standards-makers by Dave Winer

I've used all kinds of formats and protocols in a long career as a software developer, even created a few. My new manifesto summarizes what I've learned about what works and what doesn't.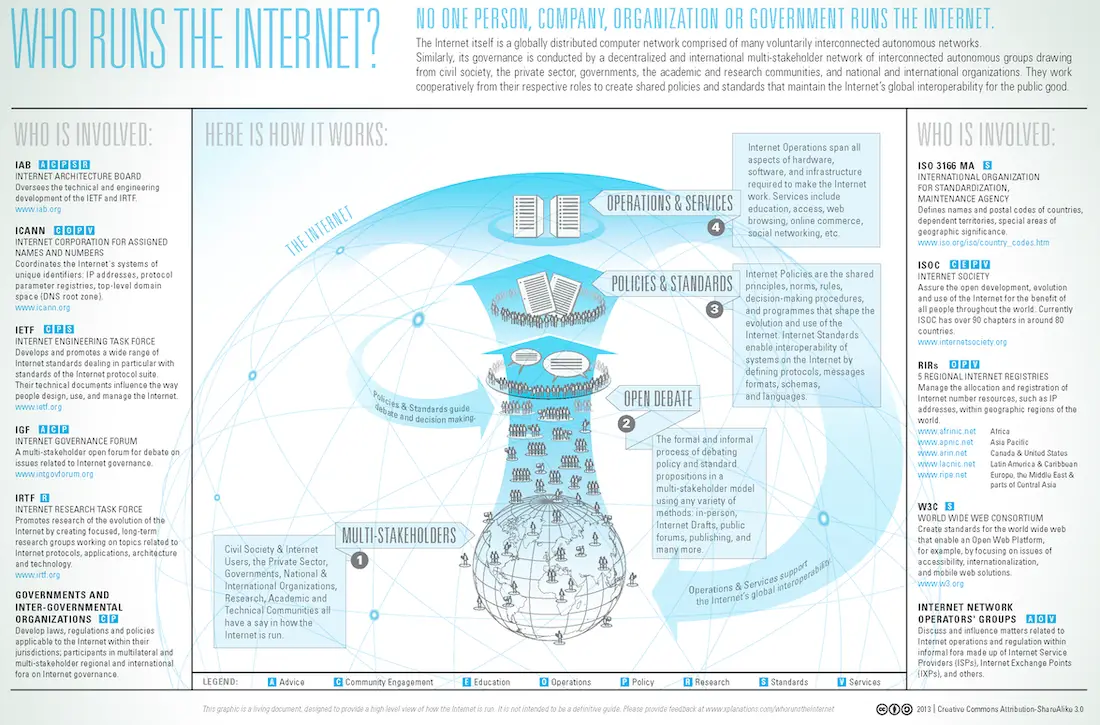 Decentralized Identity Stack
A Taxonomic Approach to Understanding Emerging Blockchain Identity Management Systems NIST CYBERSECURITY WHITE PAPER (DRAFT) BLOCKCHAIN IDENTITY MANAGEMENT APPROACHES JULY 9, 2019

Identity management systems (IDMSs) are widely used to provision user identities while managing authentication, authorization, and data sharing both within organizations as well as on the Internet more broadly. Traditional identity systems typically suffer from single points of failure, lack of interoperability, and privacy issues such as encouraging mass data collection and user tracking. Blockchain technology has the potential to support novel data ownership and governance models with built-in control and consent mechanisms, which may benefit both users and businesses by alleviating these concerns; as a result, blockchain-based IDMSs are beginning to proliferate. This work categorizes these systems into a taxonomy based on differences in architecture, governance models, and other salient features. We provide context for the taxonomy by describing related terms, emerging standards, and use cases, while highlighting relevant security and privacy considerations.

Building Blocks for a New Architecture by Tim Bouma

First, you will see the Issuer, Holder and Verifier. This is the archetypal pattern of the decentralized architecture. An issuer issues something to a holder, who then presents it to a verifier, who make a decision. A simple example: government(issuer) issues you a passport (holder), which you present to a border control officer (verifier) who lets you through the gate. When you look at all the use cases (described above), they all fall into this pattern.


The Self-Sovereign Identity Stack by Oliver Terbu OSI

| Layer | Examples |
| --- | --- |
| Application | Selective Disclosure, music app, rideshare service, extensions, etc. |
| Implementation | DIF Hubs, Indy Agents, uPort app, etc. |
| Payload | JSON-LD, JWT, CWT |
| Encoding | ProtoBuf, Cap'n Proto, MessagePack, JSON, CBOR, etc. |
| Encryption | Ciphersuite, JWE, etc. |
| DID AuthN | Key ownership, verification, challenge/response, etc. |
| Transport | QR Code, HTTP, BLE, NFC, FTP, SMTP, etc. |
| DID Resolution | DID -> DID Doc / service and key resolution |
| DID Operations | CRUD support for a DID Doc |
| Storage | Optional, separate storage of DID metadata |
| Anchor | Bitcoin, Ethereum, Veres One, Sovrin, etc. |

Overview of Decentralized Identity Standards, Nader Helmy

we can think of each specification as addressing one or more of the SSI "building blocks" that we described above. In some cases a standard may be a bridge between layers, enabling a closer link between connections, data, and keys, making the ecosystem more secure as a whole. What you will find below is a list of all relevant standards, links to every specification, the organizations they belong to, their relationship to the ecosystem, and their relative maturity as internet technologies.

Distributed ID learning path – Christina Yasuda (from work navigating the VC-Spec Map)

Describes pre-requisite knowledge, including JSON, JSON-LD, JWT, JWS, JWK, JWA, and sometimes CBOR. She then goes on to break down knowledge areas beginning with the basics: DID-Core, DID-Resolution, DID-Spec, DID Use-Cases. Next, she covers Verifiable Credentials with VC-Data Model, VC Use-Cases, and VC-Implementors Guide, and also Transport, Credential Presentation, and Other Data Formats.

The Flavors of Verifiable Credentials  – Linux Foundation Public Health Blog.

The differences between the different flavors of VCs for technically inclined readers. It elaborated on the differences between JSON and JSON-LD and articulated differences between the two different implementations of ZKP style credentials. The 'Journey of a VC' section articulated all steps where VCs are active and highlighted the differences in how different VC flavors 'behave'.

The Story of Open SSI Standards - Drummond Reed/Evernym SSIMeetup.org[ϟ]
Learn
Orgs Related to Standards Development
ISSA (Information Systems Security Association) • ISAO Standards • IETF • NIST • ISO • IEEE • DIF (GitHub) • Fido Alliance • Hyperledger (Wiki) • Kantara • OpenID • Sovrin (Forum) • Me2B Alliance • Ethereum Enterprise Alliance
Decentralised Identity: What's at Stake? A Position Paper by the INATBA Identity Working Group
INATBA has a specific Standards Committee to liaison with relevant standardisation committees and bodies. Some relevant standardisation committee and bodies include:
Blockchain Standards
Assorted
NIST
Decentralized Key Management

DKMS - An Essential Missing Piece of the SSI Puzzle. Drummond Reed. SSIMeetup.org
Your email address will not be published. Required fields are marked *