Transmute Industries • Blog • Tech Talk • Github • Twitter • Linkedin
transmute-industries/sidetree.js

Sidetree.js is an implementation of v0.1.0 of the sidetree specification

News Release: DHS Awards $198K for Raw Material Import Tracking Using Blockchain

Its Phase 1 award project "Verifiable Provenance, Traceability, and Regulatory Compliance for Raw Material Imports" will adapt Transmute ID, its core technology product that leverages centralized and decentralized identity infrastructures to secure individual agency identities and verifiable credentials to ensure that CBP has visibility into the provenance, traceability and regulatory compliance of raw material imports.

GitHub DID - (source)

npm i -g @github-did/cli ghdid init "my-password" https://github.com/USERNAME/ghdid # if you need to revoke all / reset your DID ghdid init "my-password" https://github.com/USERNAME/ghdid --force
Transmute is committed to accelerating the adoption of decentralized identifiers and verifiable credentials to enable secure, dynamic trade. We charge ourselves and the greater digital identity community to focus on building evolved solutions that challenge the status quo to find superior economic models and reliable data security practices, resulting in a better future for everyone.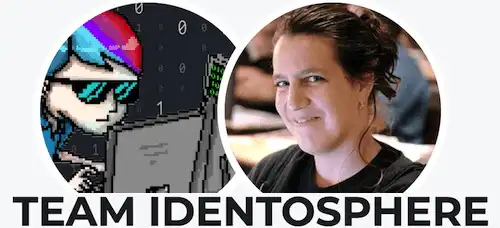 Subscribe to our newsletter for weekly updates in Decentralized ID.
You can even read it first before inviting us to your inbox.

Your email address will not be published. Required fields are marked *